Victorian Filigree Crystal Button Ring
2:32 AM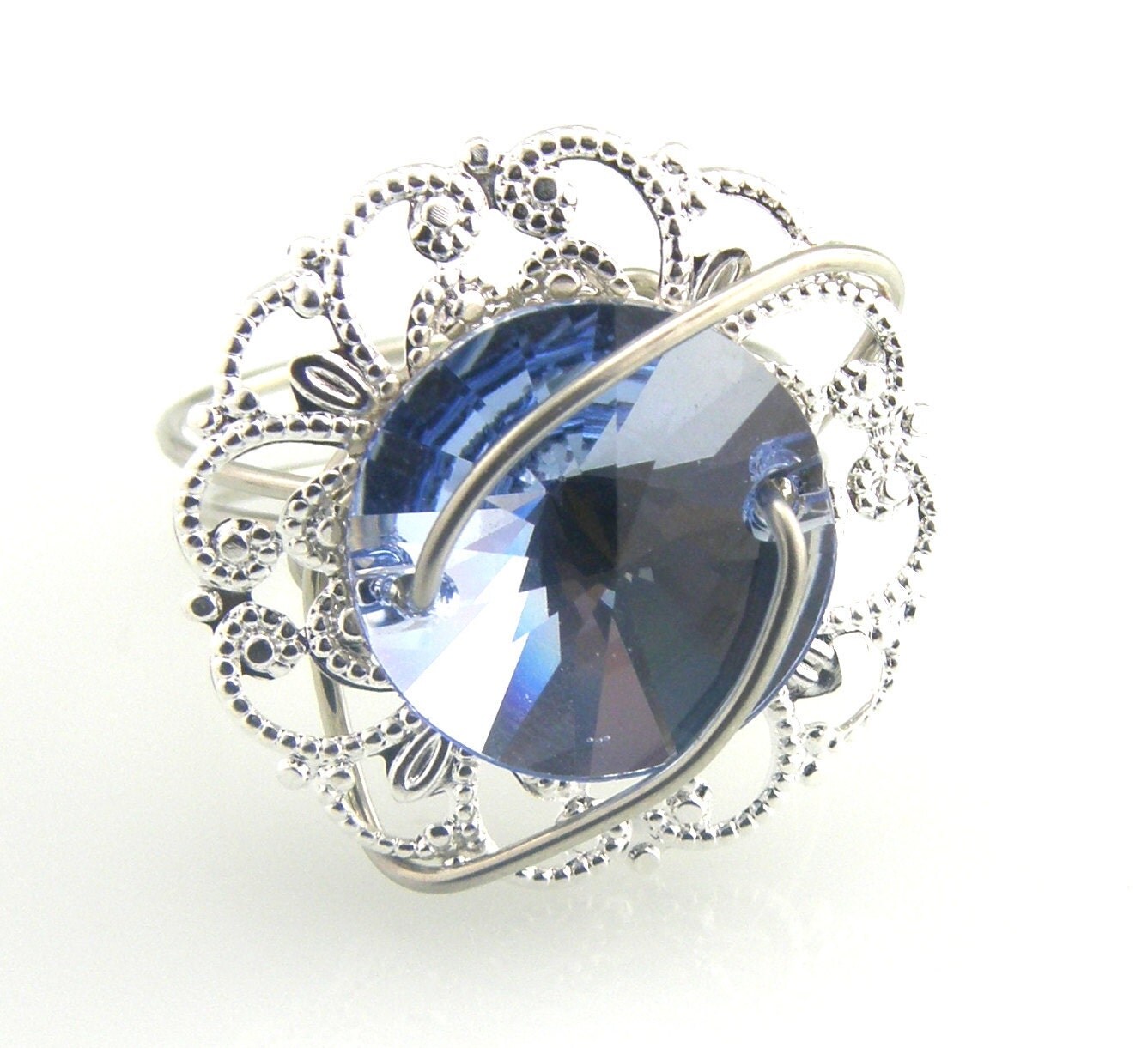 What a beautiful ring! I just love this ring, the colors are great, and it has a statement!
"A Swarovski Crystal Button has been fixed to a beautiful Victorian filigree backing. Just stunning denim blue on the silver accents, made into a unique ring. The stone is a rivoli shape. Small round with a slight point at the center. Silver plated wire is used to wrap this into a unique ring! Tons of sparkle comes from this ring." .By
TrinketsNWhatnots on Etsy.